Megan VanHoozer / Ryan Knowles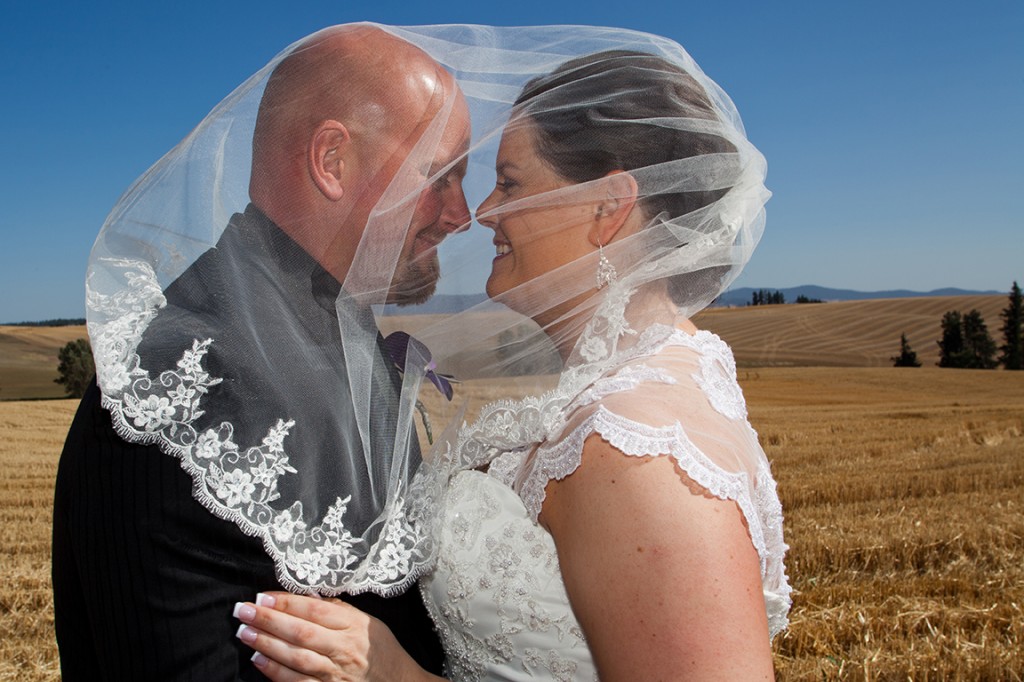 We LOVED On the edge Weddings!!! Especially Deke, Skye, and Mykel . We used them for our engagement and wedding photography. The staff was so helpful and very talented; they were there from the very beginning to the end. This meant a great deal to us to have the engagement, rehearsal, wedding and reception covered with no time limits. EVERYTHING was covered in the hand-picked package they designed for us. We also had a large photo booth that fit a lot of people in it and added a special (and very entertaining) touch to our reception for our guests. It was Shocking to see the clarity of the pictures from the photo tooth and how excellent the print quality was! All of our photographers had great suggestions for shots / poses but were also willing to let us do our own thing if we wanted. We had hundreds of pictures to choose from and its amazing to me that there was not a single bad shot in all of those! It was super easy to view your pictures and order from the website. They were also easy to share with friends and family AND they were available in just a few days after your event! We would highly recommend On the edge Weddings and each of their photographers to anyone looking for friendly, amazing and creative photographers who are clearly doing what they love!
"When you have a special event like a wedding you need to have the best photographers. On the edge is the best around. When we booked them for our wesding we got more than our money's worth. They took pictures at the rehearsal, rehearsal dinner, at the bridal hair appointment, great and creative wedding photos, and of course the wedding and reception. All the photographers are professional and open to suggestions. After your wedding they have to option to put together some of the best wedding albums I have ever seen anywhere in the country. They make your special day 10 times better and they're a fun group to be around. You would have to be a fool to go with another company, if you want to the best go with On the edge you won't be disappointed."
Kelsey Sweeney / Andrew "Dewey" Smith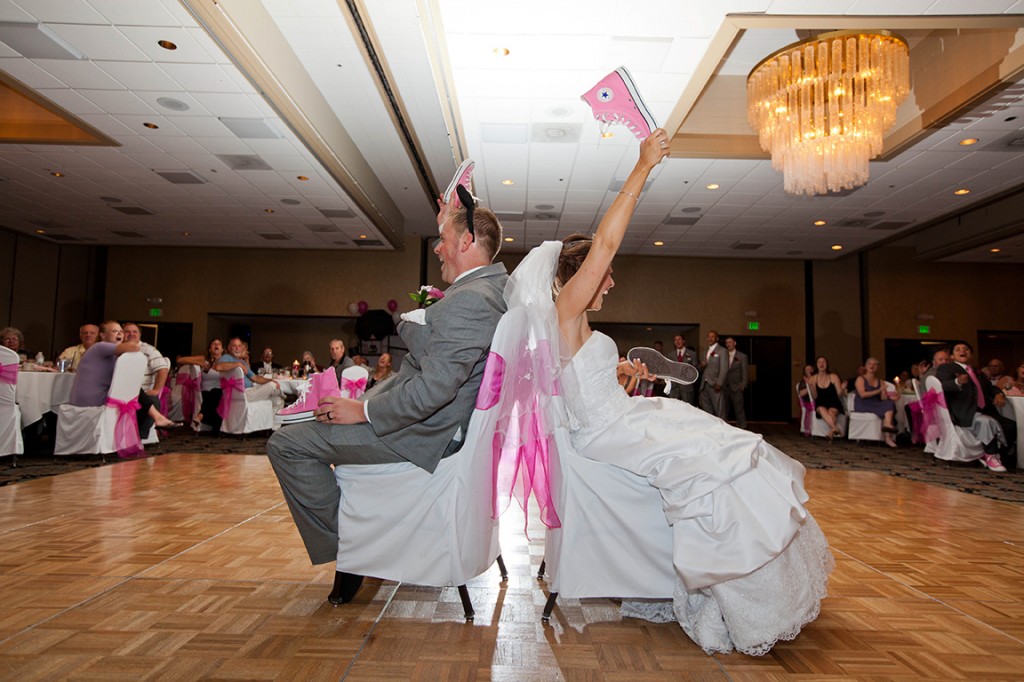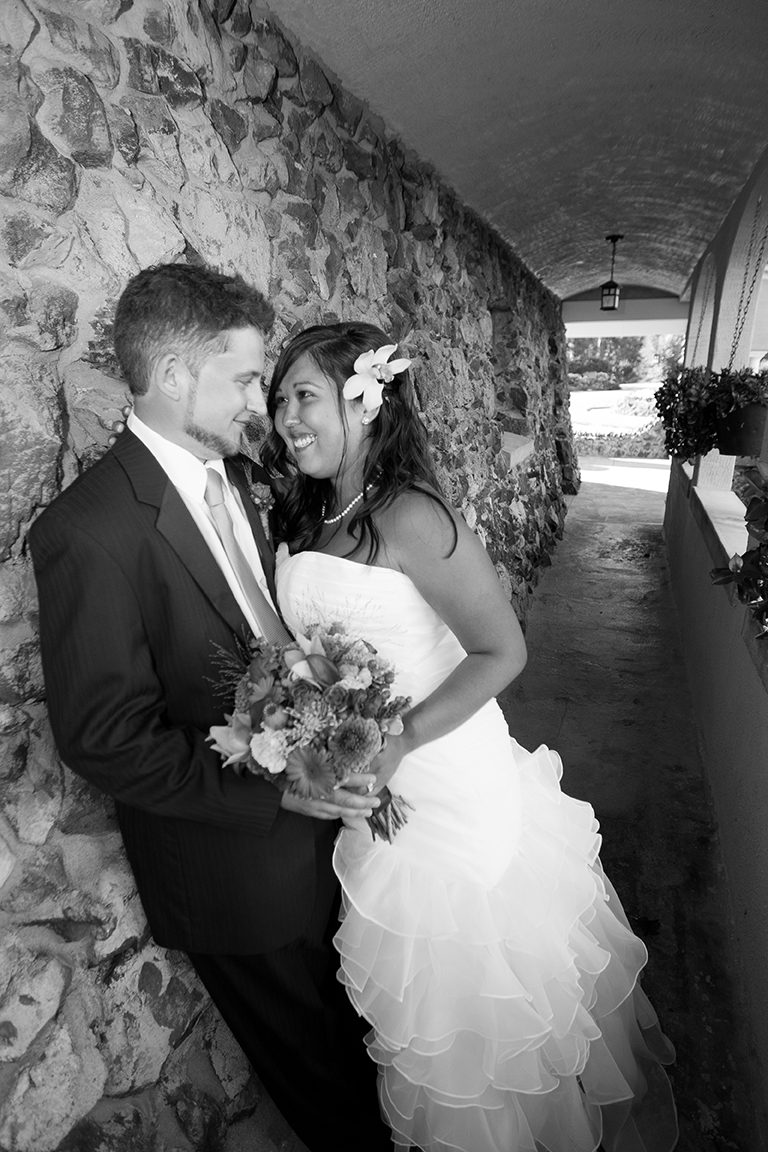 Natasha Kvasnikoff / Josh Mingus
"Deke and Mykell did an amazing job for our wedding. They were there for the rehearsal and rehearsal dinner which was awesome. Having 2 photographers was amazing for the wedding events. They were both very professional and genuinely cared to be a part of our big day. All of our guests, especially our parents and grandparent were very impressed with them. They were personable and energetic. They were at the wedding hours before and up until the wedding party left in the limo. I couldn't have asked for anything better."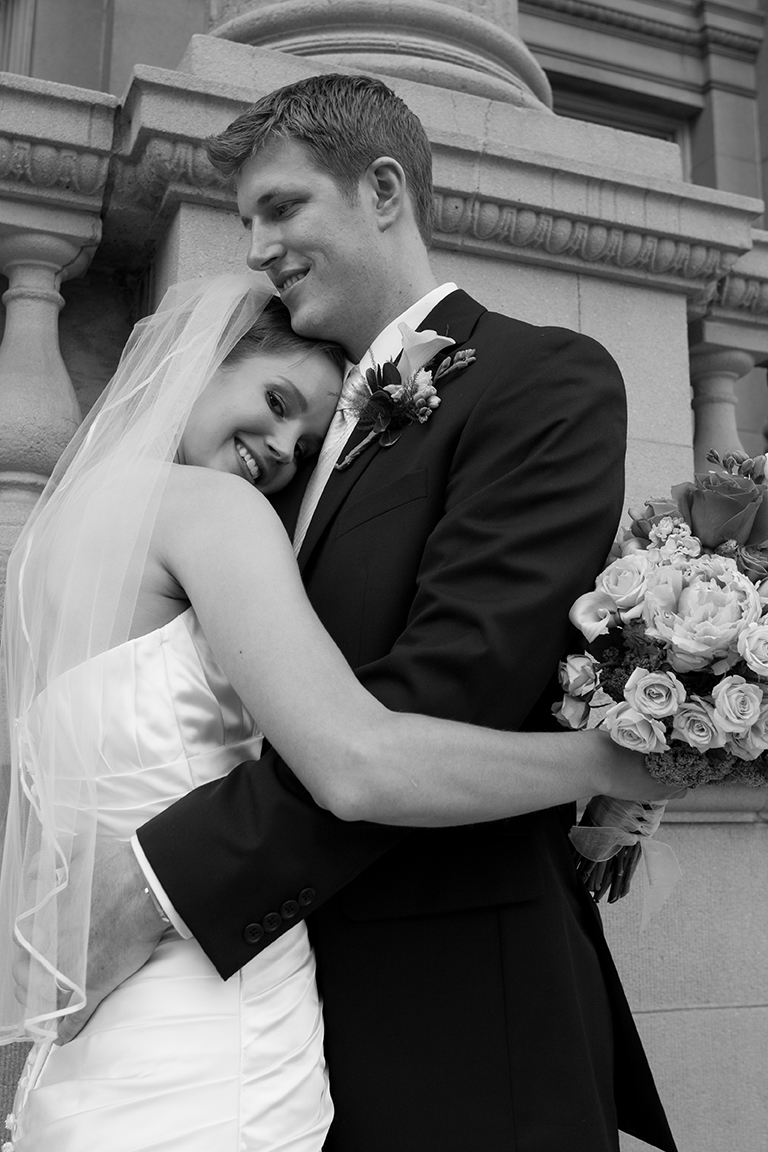 Kara Mackenzie / Rick Carlson
"Deke and all the people at On the Edge were amazing! They went above and beyond what was required of them and put me and my whole family at ease on the wedding day. It is SO nice that they don't charge hourly but instead stay as long as you want. It's alson wonderful that they come to the rehearsal dinner so you have fun pictures in a more casual setting. And, they always have at least 2 photographers shooting so nothing is missed. The photographers are professionals yet fun and really nice. They tell you waht to do (in a nice way) so you feel comfortable posing, but are also very open to any picture suggestions you have Our pictures turned out beautifully – we could no have been happier!"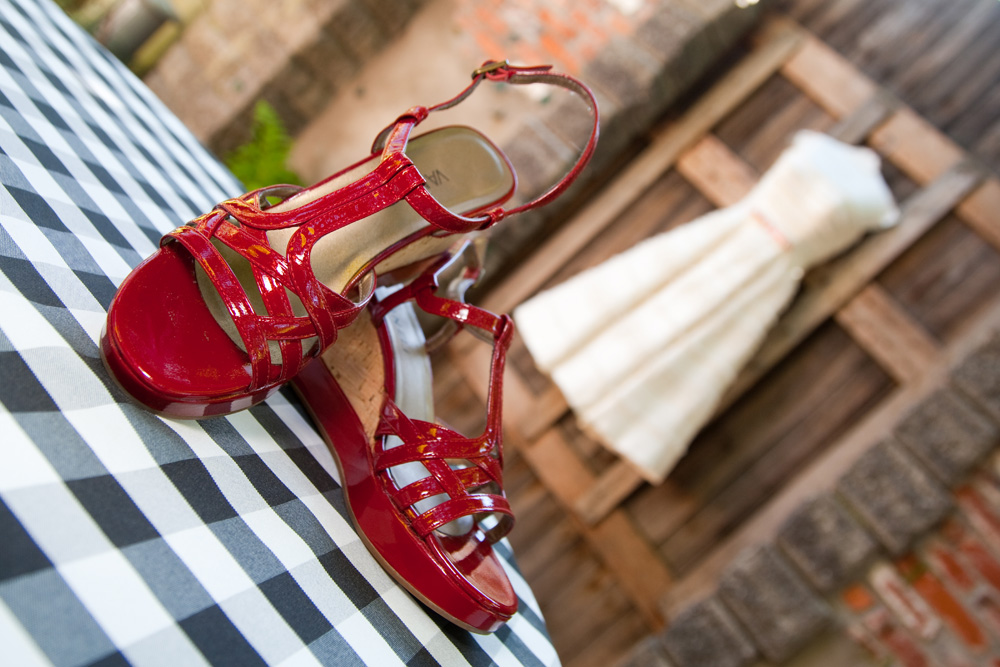 Deke and his crew are top notch. They are all passionate about what they do and that enthusiasm comes across in the professional quality of work they do. We really appreciated how friendly and welcoming they were with family and friends. It was great that they took the time to get to know us and our family during engagement photos and at the rehearsal dinner. They listened to the things that were important to us and remembered them, so we didn't' have to thing about everything the day of the wedding. The photos were all amazing. just days after the wedding. We had wonderful images that captured the spirit of the day. Don't wait…hire them now because they get BUSY. (Of course, you wouldn't know it when they are working with you. Deke always has time for questions and follows up on everything immediately.) The experience was amazing from beginning to end.
Michelle Gildehaus / Don Andreas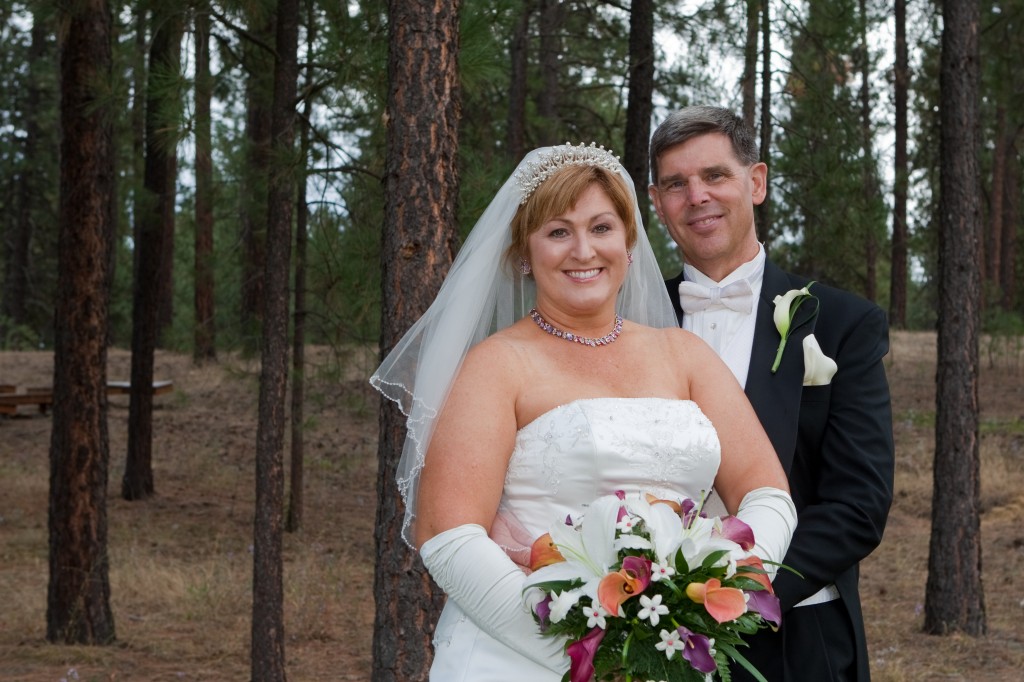 This photographer and team have an insightful view and ability into the event….they coordinate well with your ideas and also know how to work with other vendors such as caterers and D.J.'s They answer questions and lay out what they need in advance as well as after the event when trying to pick the pictures and tell the story you want to tell with your album. We were very happy with their service and recommend them for a wedding or event of any size.
They were great. We went to 3 different location as our wedding was at Manito Park – Duncan Gardens. our first reception was at Pavillian Park in Liberty Lake, and our second reception started at 8pm at Goodtymes. We had to pay one flat fee and had two photographers! No worries and lots of fun!
Heather Kaufman / Jarrod Pitts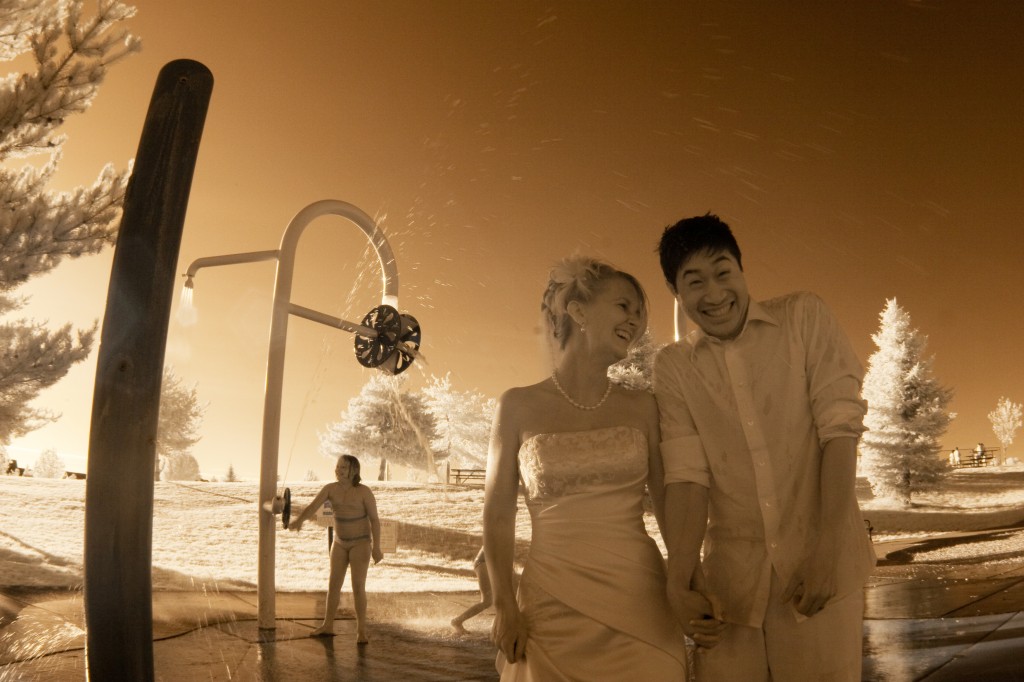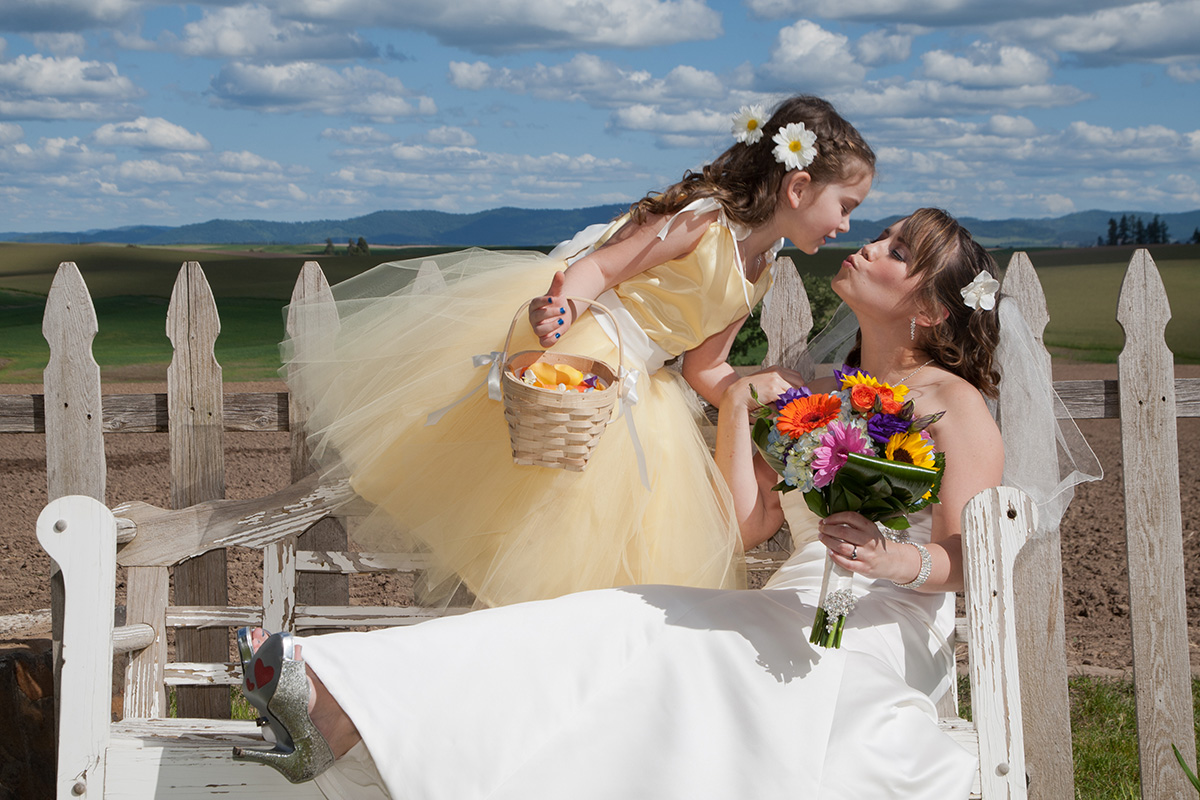 Crystal Priel / Lee Clayton Foster
"On the Edge is awesome!! They did our wedding on june 25 & 4 days later, our photos were available online. We LVOED that they were with us the entire day & captured our whole day. The pictures were beautiful and the photographers (Chris & Josh) were very fun to hang out with. Our guests enjoyed them as much as their photos! Deke is very friendly & easy to work with. They make sure you get exactly what you are looking for. I have been to a few weddings & the photographers posed the guests for phony candids, minded shots because there was only one person taking photos, or just plain took boring shots. You won't get any of that with OTE. They are shockingly fast & won't miss a pic…even the ones you can use to tease your bridal party! I am VERY happy we chose these guys for our special day. I would VERY HIGHLY recommend On the Edge!"
Carol Fort / Mo Hoff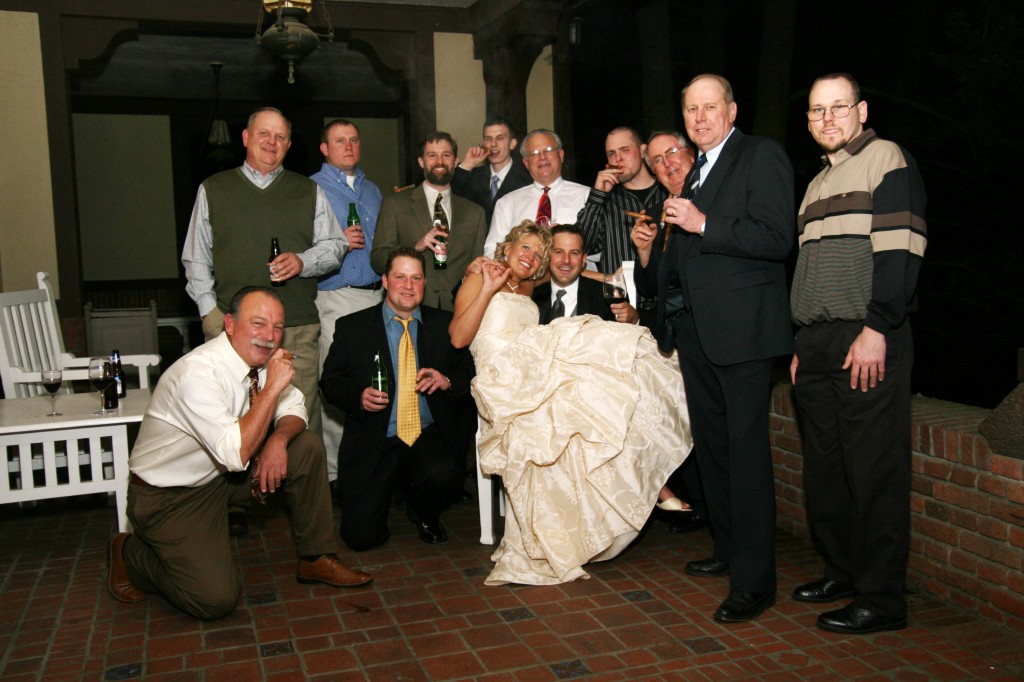 Deke was awesome. Not only were our wedding photo's beautiful, but he actually helped make our wedding the perfect event that it was. He recommend a great place for our rehearsal dinner and was there to photography the evening. He introduced us to the best DJ ever, and on the day of the wedding, was great about helping organize and set everything up. He was fun to work with and did an absolutely fabulous Job with our photo's. I would highly recommend him for your wedding, if he's not already booked!
Michael and I believe we found the best photographer in the world. Deke and his team took time to know us and spent time with everyone involved in our wedding. Our photo's are beautiful and we will recommend On the edge Weddings to our friends and family. We know we have found the only photographer we will use to capture all our future "family life events."
Amanda Knapp / Michael Hyman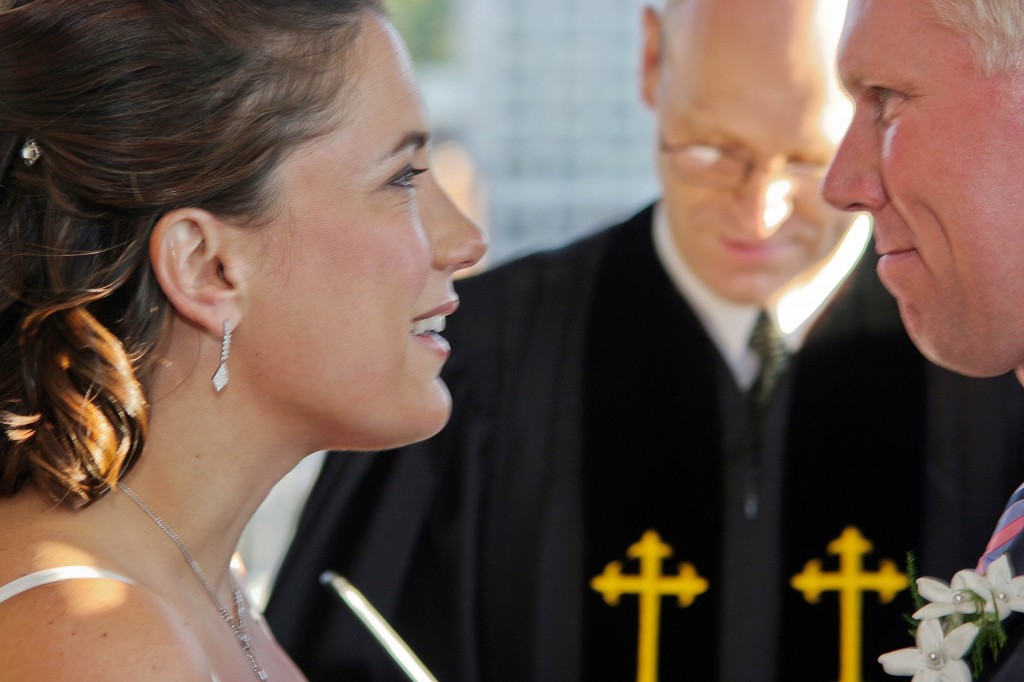 Shannon Goodsall / Shawn Welch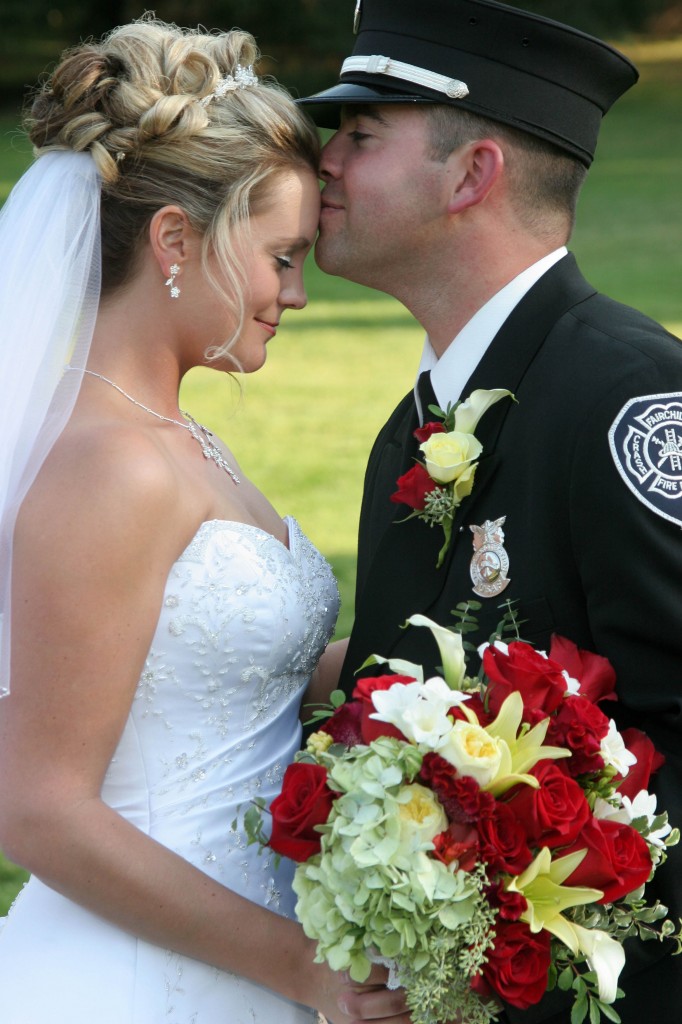 I would definitely recommend Deke from On the edge Weddings. He took more than enough pictures to choose from. I love the candid shots that we normally don't see, besides all the posed ones. He's got such great ideas of what look great in a picture. He starts with pictures of the rehearsal dinner, which I've never seen before. This promotes open and friendly feelings between the bridal party and the photographer. Deke will travel with the party to take shots as the group gets ready, including at the beauty shop for our hair. He seems to be everywhere at once. He helps all of us feel that he is a part of what the event is all about. I highly recommend Deke from On the edge. You get what you pay for. Thank you, Shelly Goodsall.